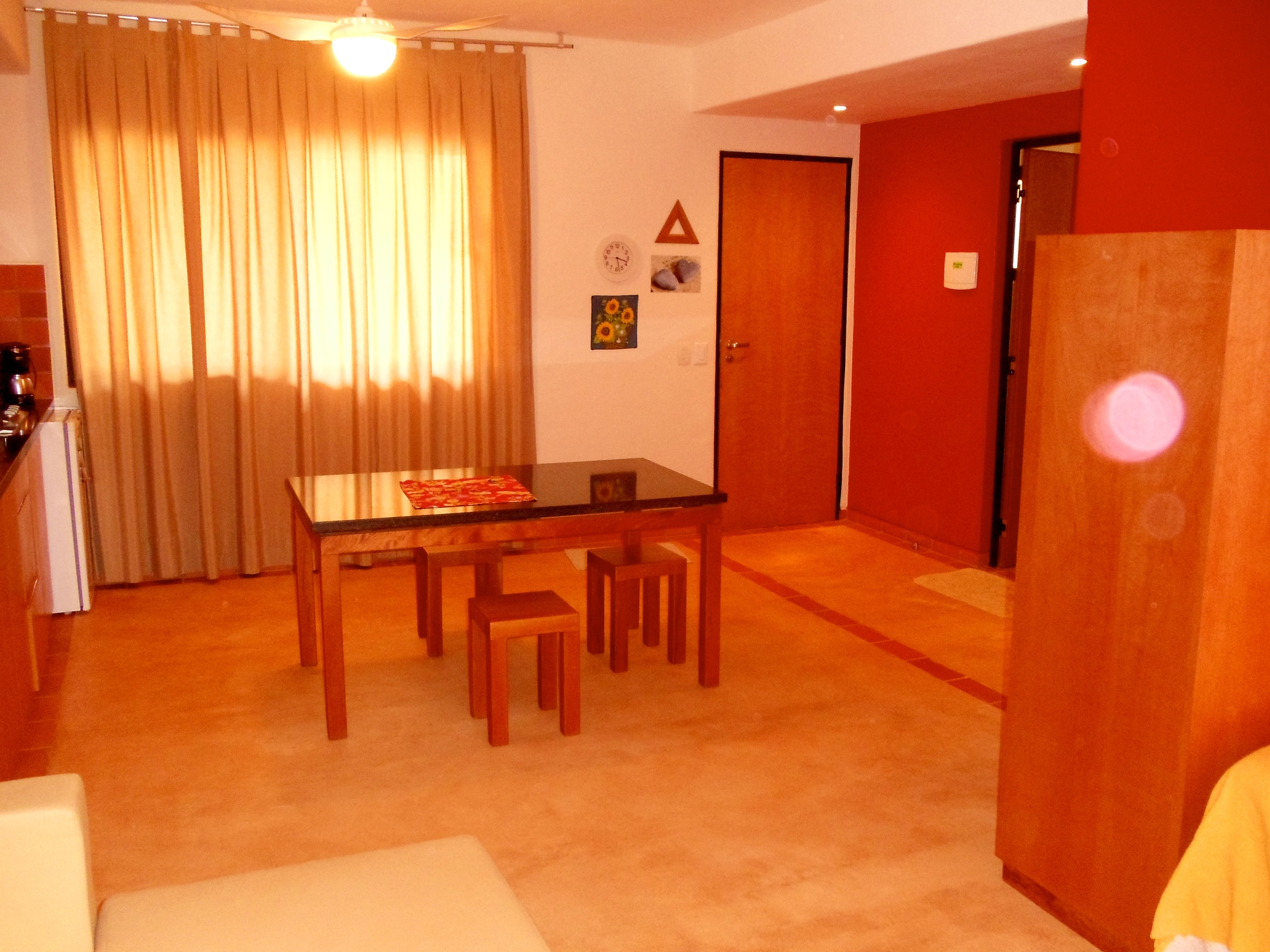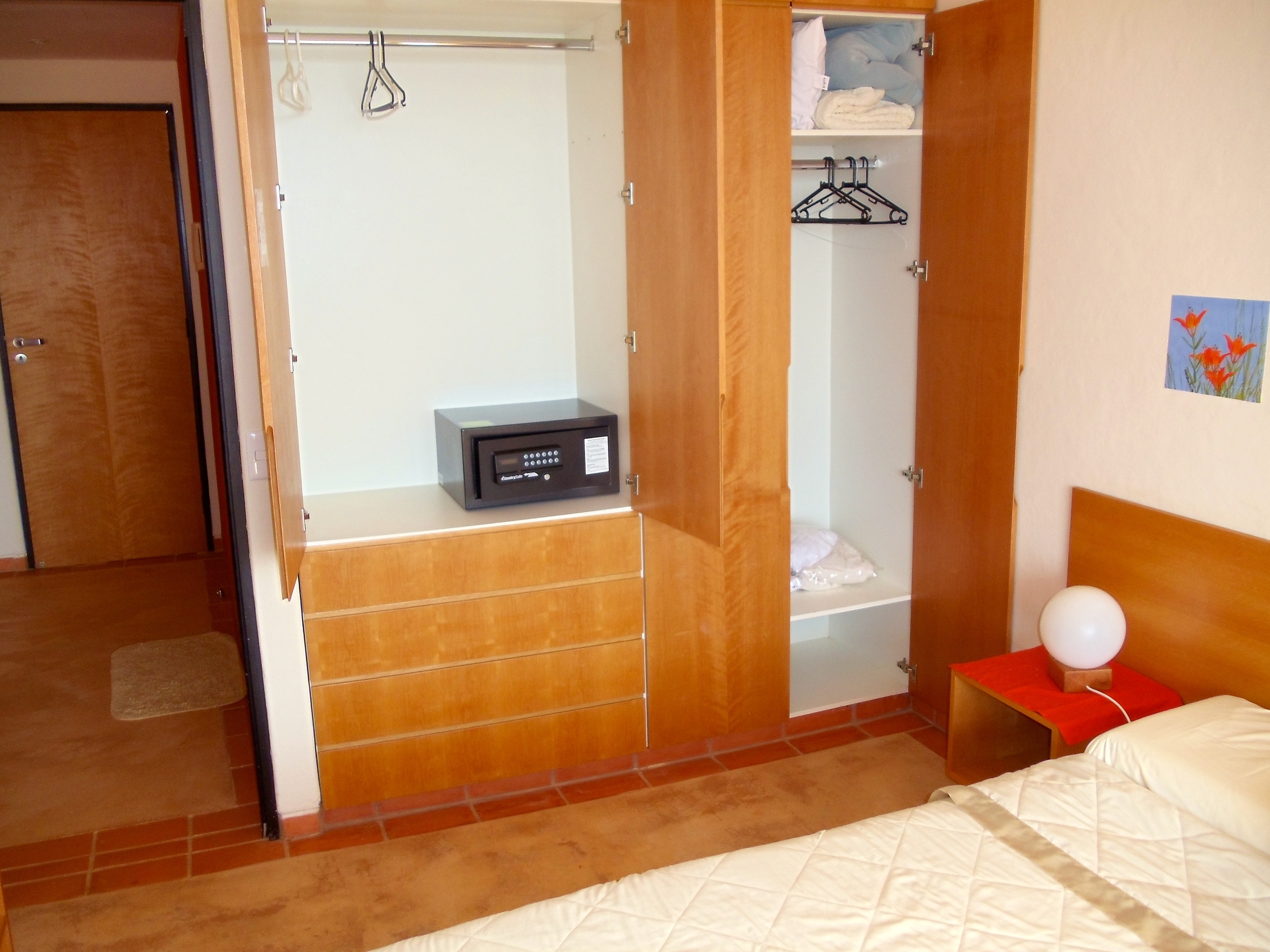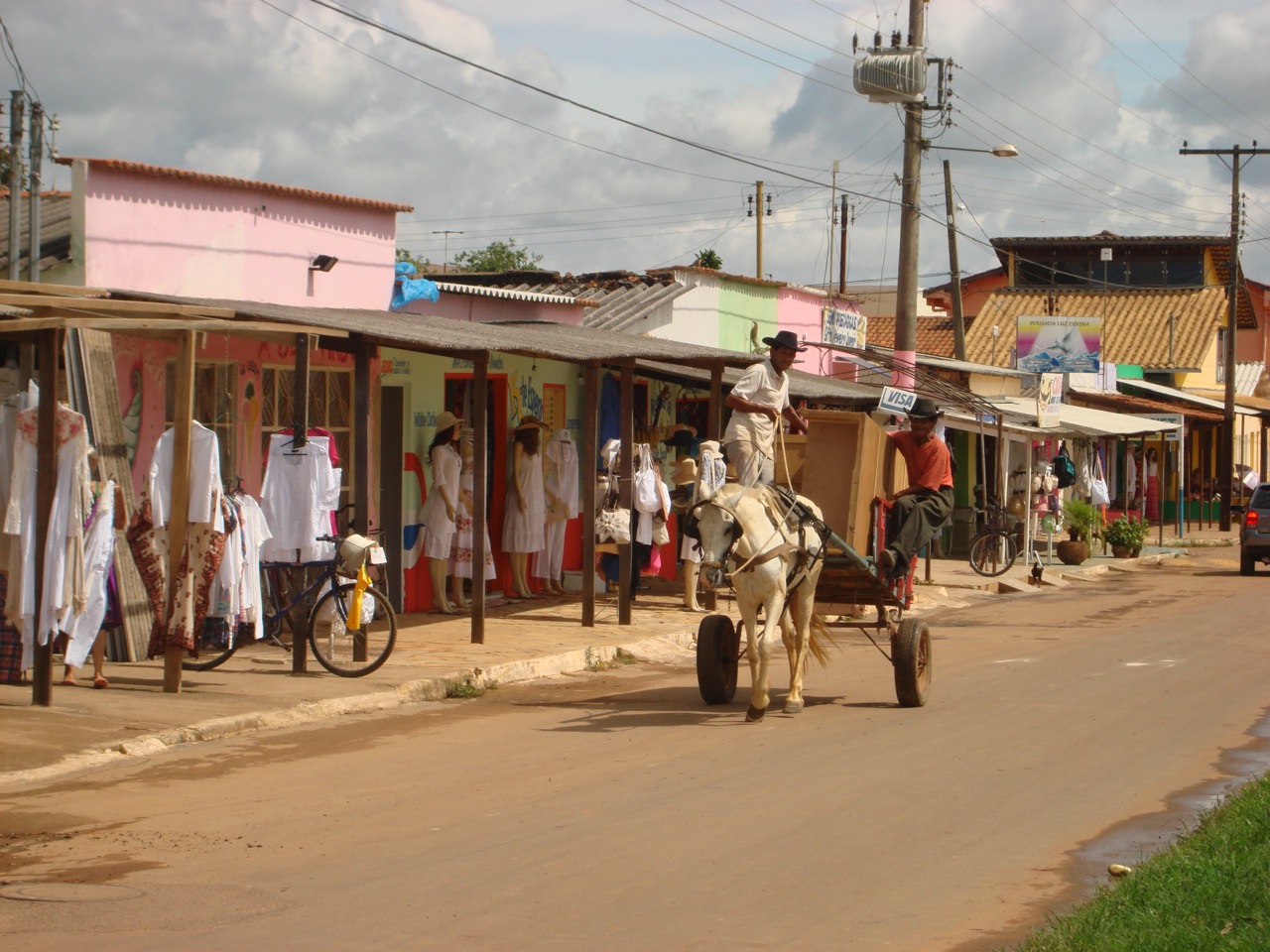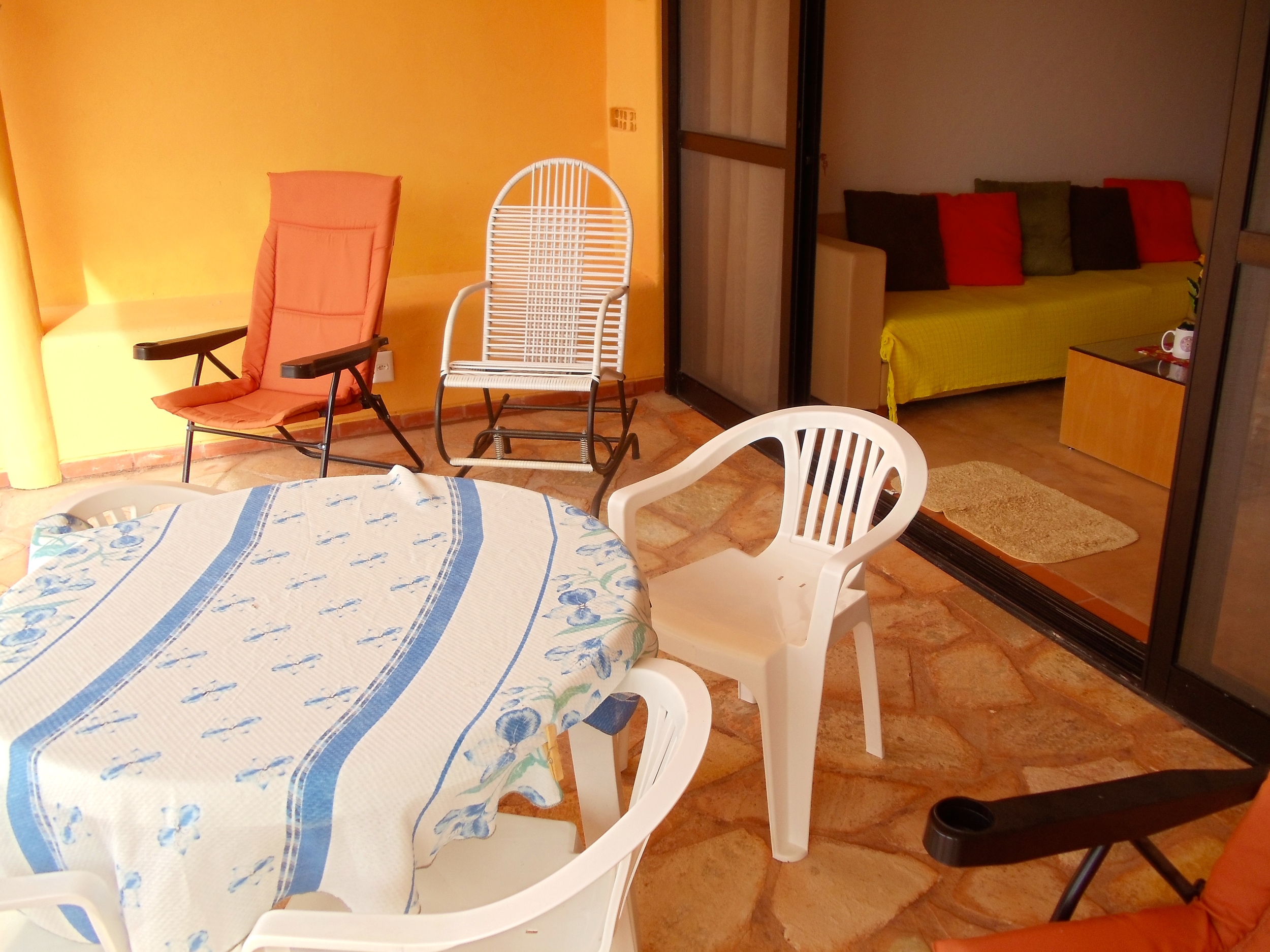 If you wish to experience Medium Joao ("John of God") in his powerful healing environment of the "Casa de Dom Inacio" and want to stay in a high-end apartment, Alegria may be where you want to go. Combine the advantages of a new development with uncompromised privacy, superb views and amenities you don't find elsewhere in town, with the real purpose of your pilgrimage, at comparatively very reasonable pricing.
Alegria is located on a sloping grade, in a gated complex of a few fine houses and apartments, directly opposite to the Casa de Dom Inacio, and allows panoramic vistas into the surrounding picturesque lush-green hills and valleys.
bungalow type structure (single-story, no other apartment above or below)

Air conditioning

1 bedroom w/ European style Queen bed

1 additional twin-bed in a corner of the living room

1 bath (with large shower stall)

comfortable dining/living room

floor-to-ceiling screened sliding glass doors to private terrace

complete privacy inside apartment and on terrace (no view intrusion from outside)

quietude — all you hear are birds and sounds of nature

free wireless Internet

hotel-type safe (use your own credit card to lock and unlock)

entire property complex walled for security, beautifully landscaped

Washer/dryer (shared)

Housekeeping included in rental fee

3 people maximum rental occupancy

No pets

No smoking inside (OK on veranda)
Rent the "Alegria" Apartment
For many years, the owners of the Alegria Apartment have served as official Guides of the Casa de Dom Inacio. In 2006 João de Deus invited them to be "Son and Daughter of the Casa de Dom Inacio." In 2011 they purchased Alegria and since then made it available for rent.
The development in which "Alegria'" is located was built by a contractor who is a good friend and volunteer at the Casa de Dom Inacio. Much love and dedication went into the design: it maximizes the views into the beautiful green hills and valleys surrounding Abadiania, and the dark blue sky with its typical, incredible cloud formations.
Watching a rainstorm come and go from the open yet sheltered view terrace is an experience you will cherish.
At night, unusual choices of artistic lighting inside and out add to your enjoyment.
Alegria is not suited for wheelchairs (due to steep driveway leading about 5 m down from street level to the floor level of the apartment).
We will decline any rental request if adherence to our restrictions appears uncertain.
Alegria was conceived to maximize the experience at the Casa de Dom Inacio. It is very nearby -- just across the street; it is quiet -- just what you need after a day in current or after the experience of spiritual surgery; it is just a few minutes' walk to the downtown restaurants and cafes -- where people like to casually meet with others and talk about the experiences of the day, or where you get your afternoon smoothy; and it is close to numerous pousadas that offer delicious buffet meals, or to restaurants where you can also get your meals "to go" to enjoy it in peace and quiet of your apartment.
Alegria is a bungalow type structure (single story; concrete slab floor and concrete ceiling with sod roof -- large thermal mass, providing a balanced inside temperature profile which, in conjunction with the available air conditioning, makes for utmost comfort).