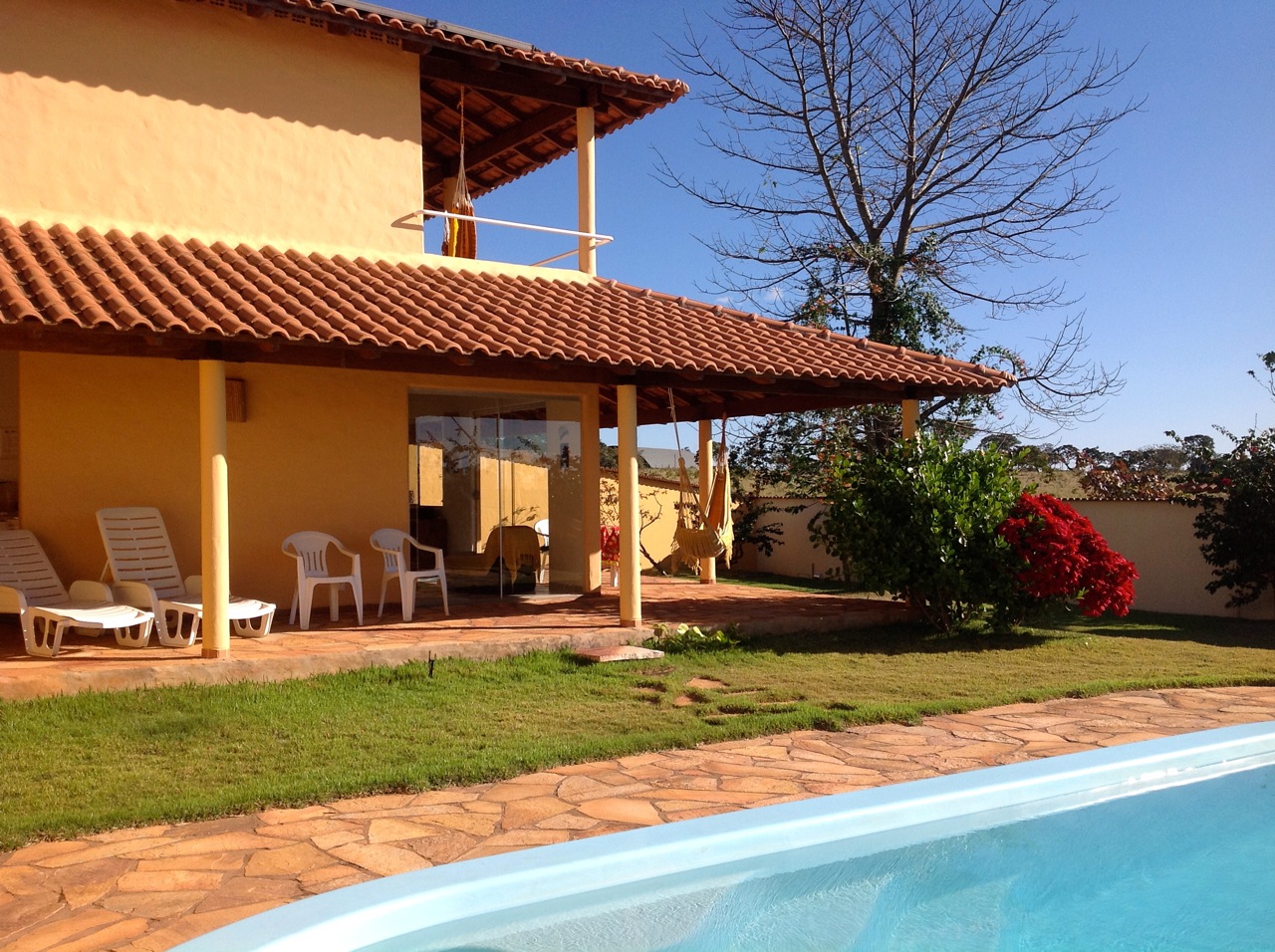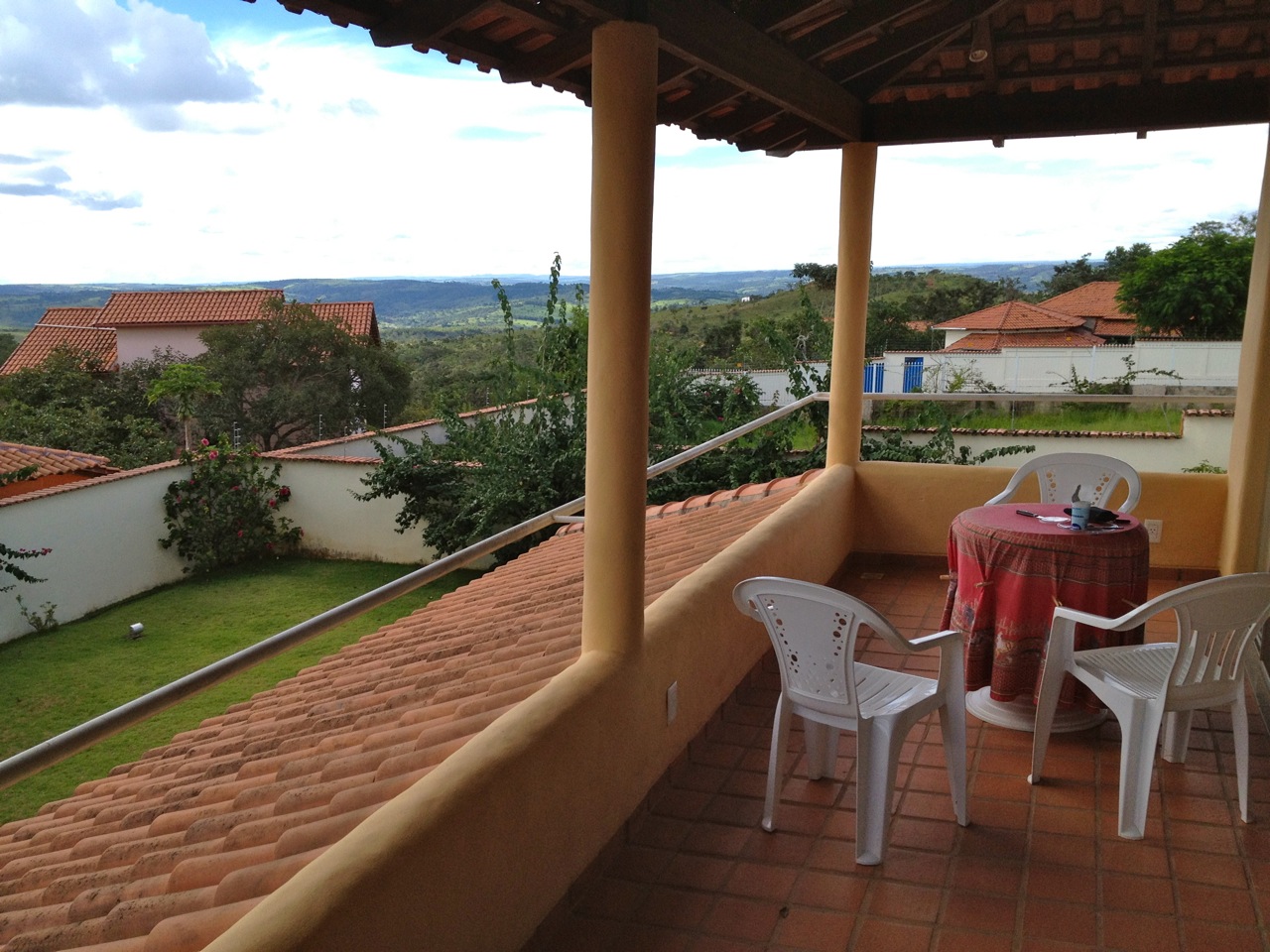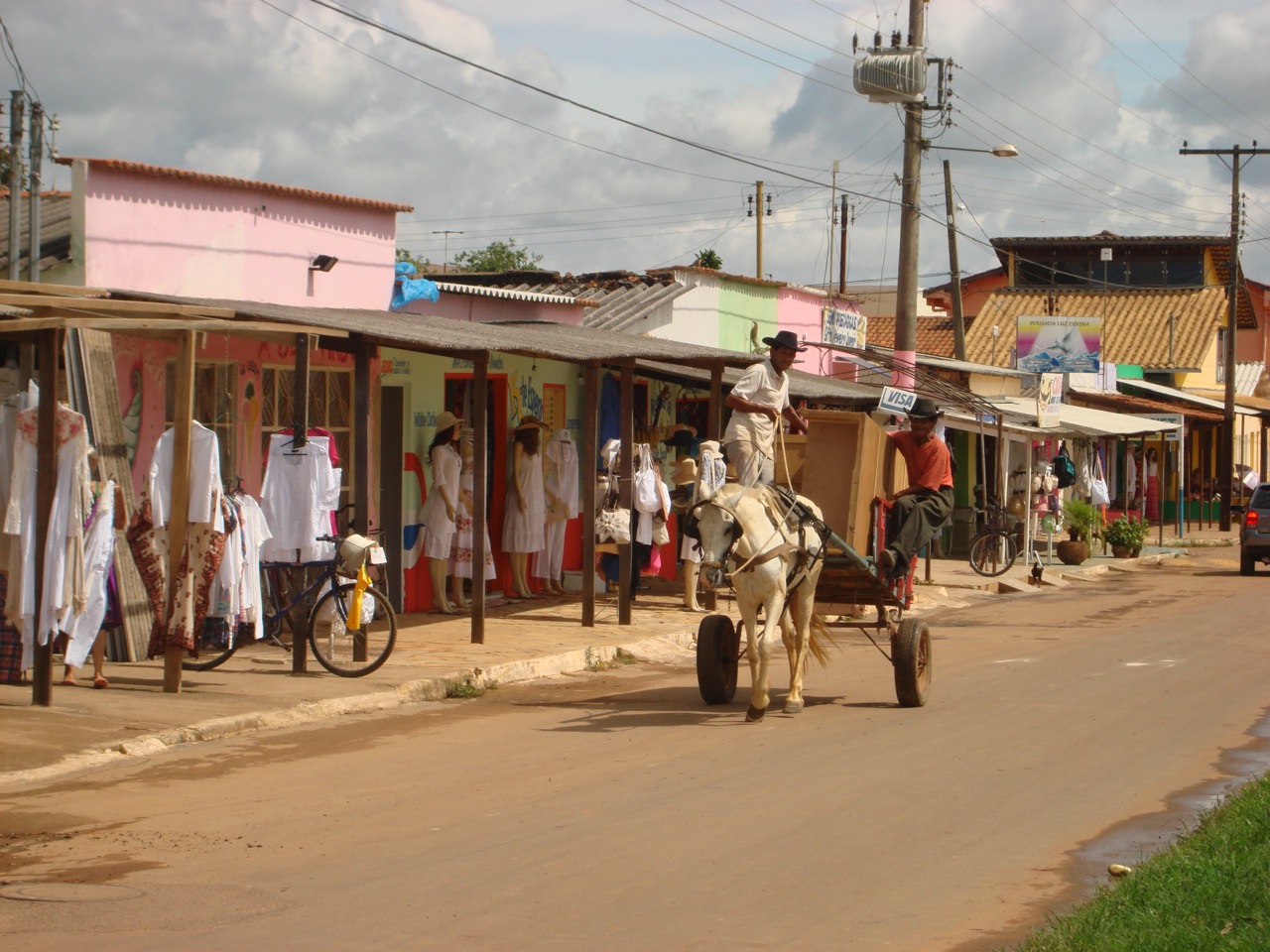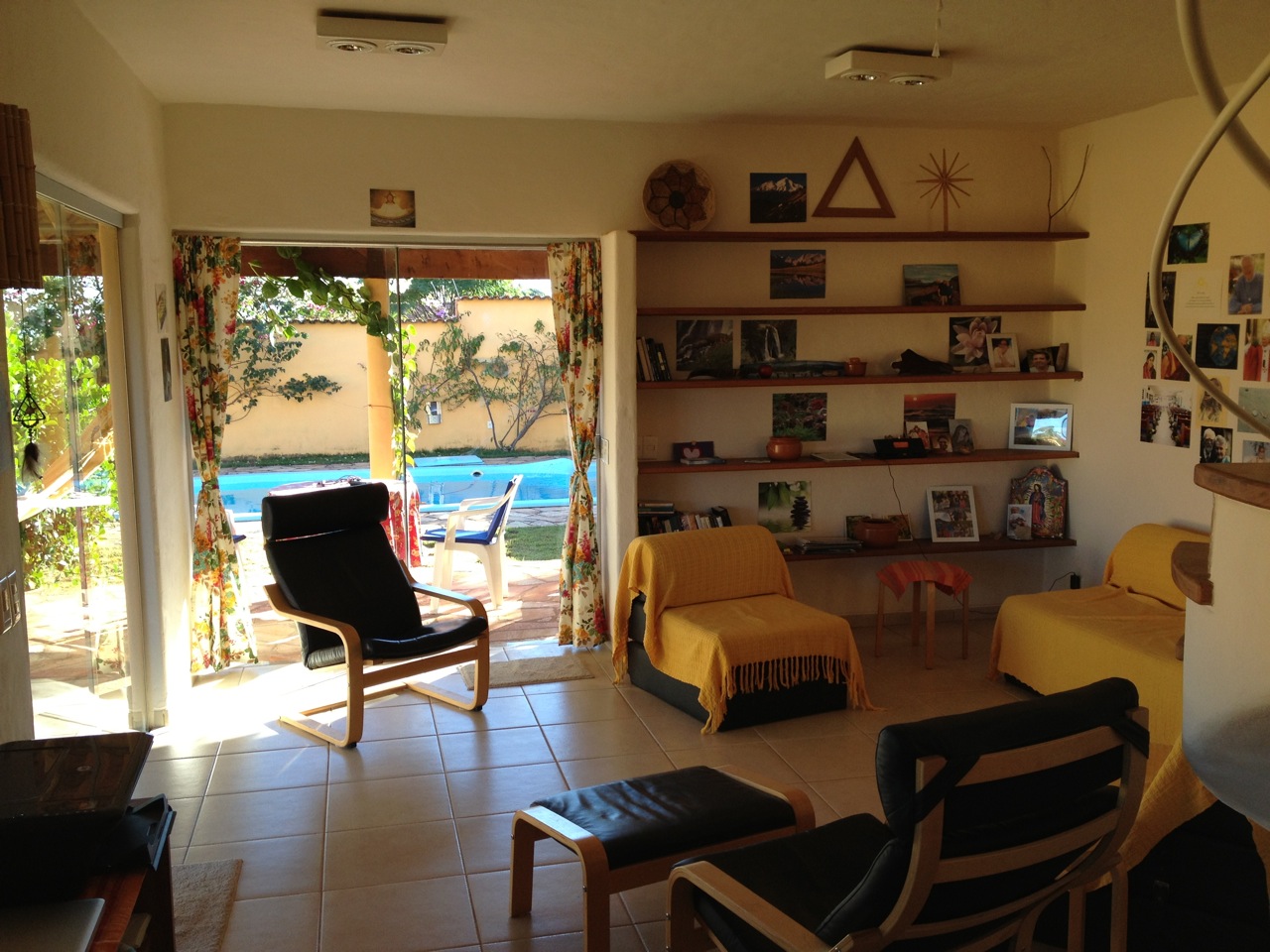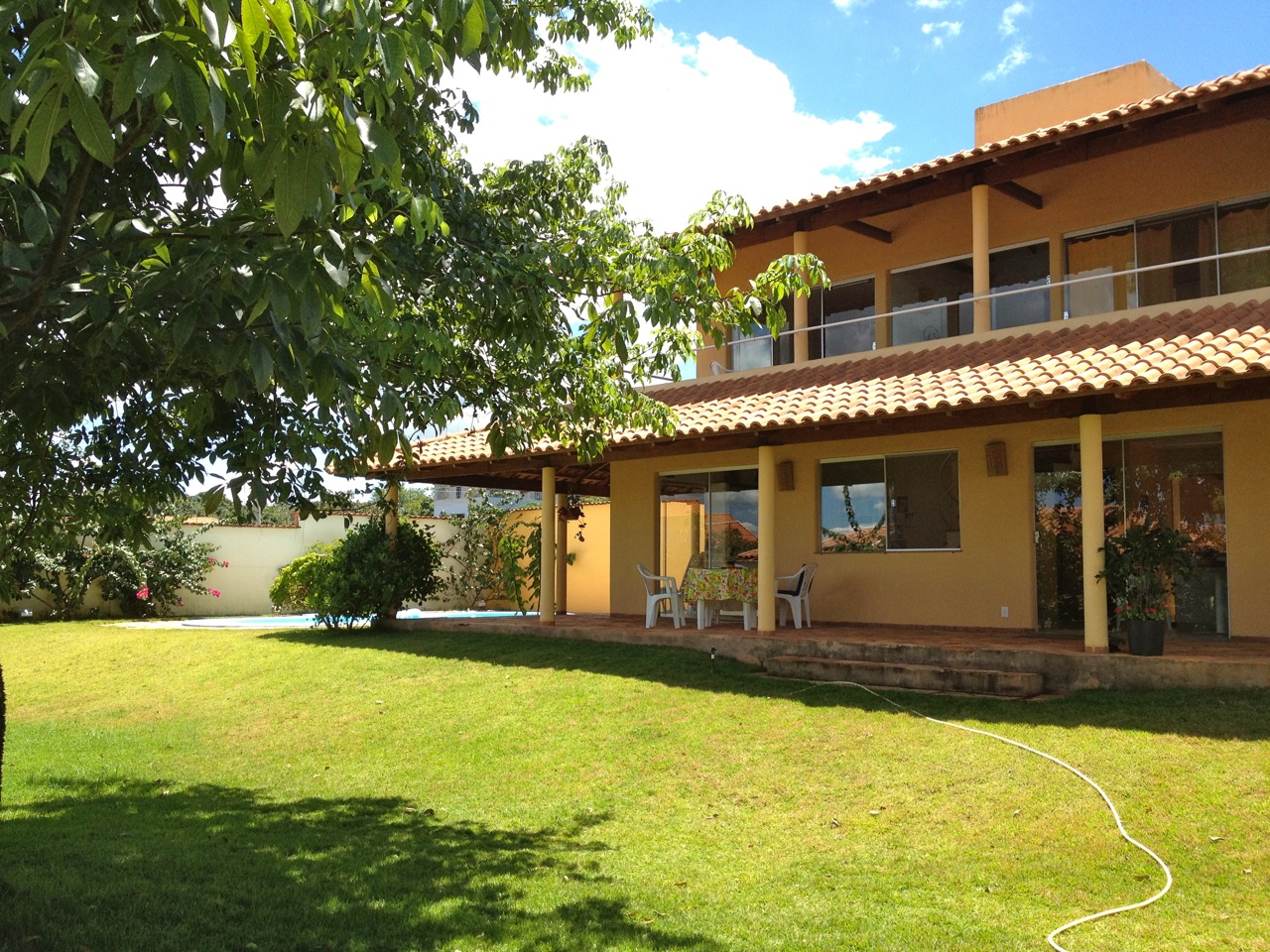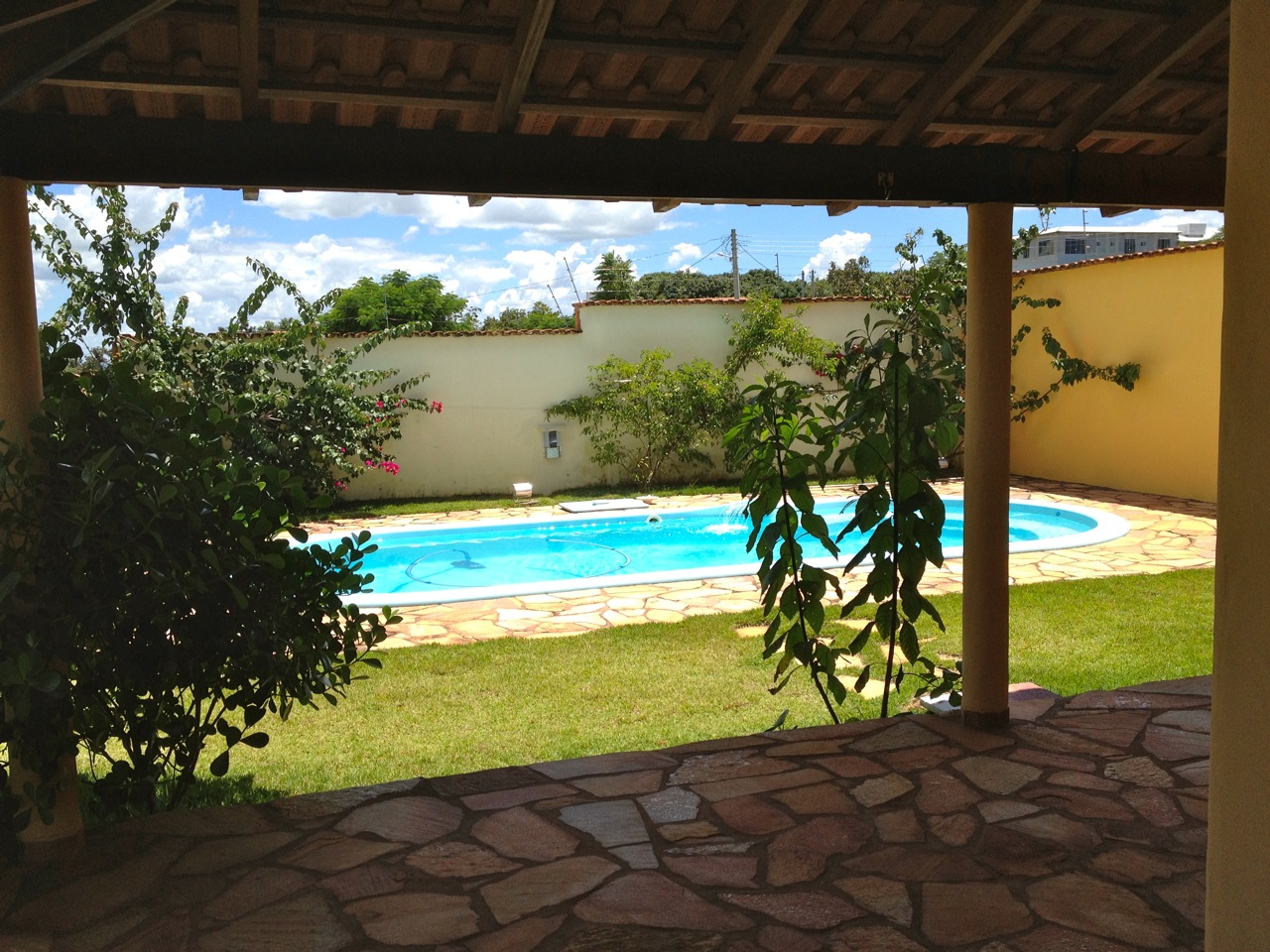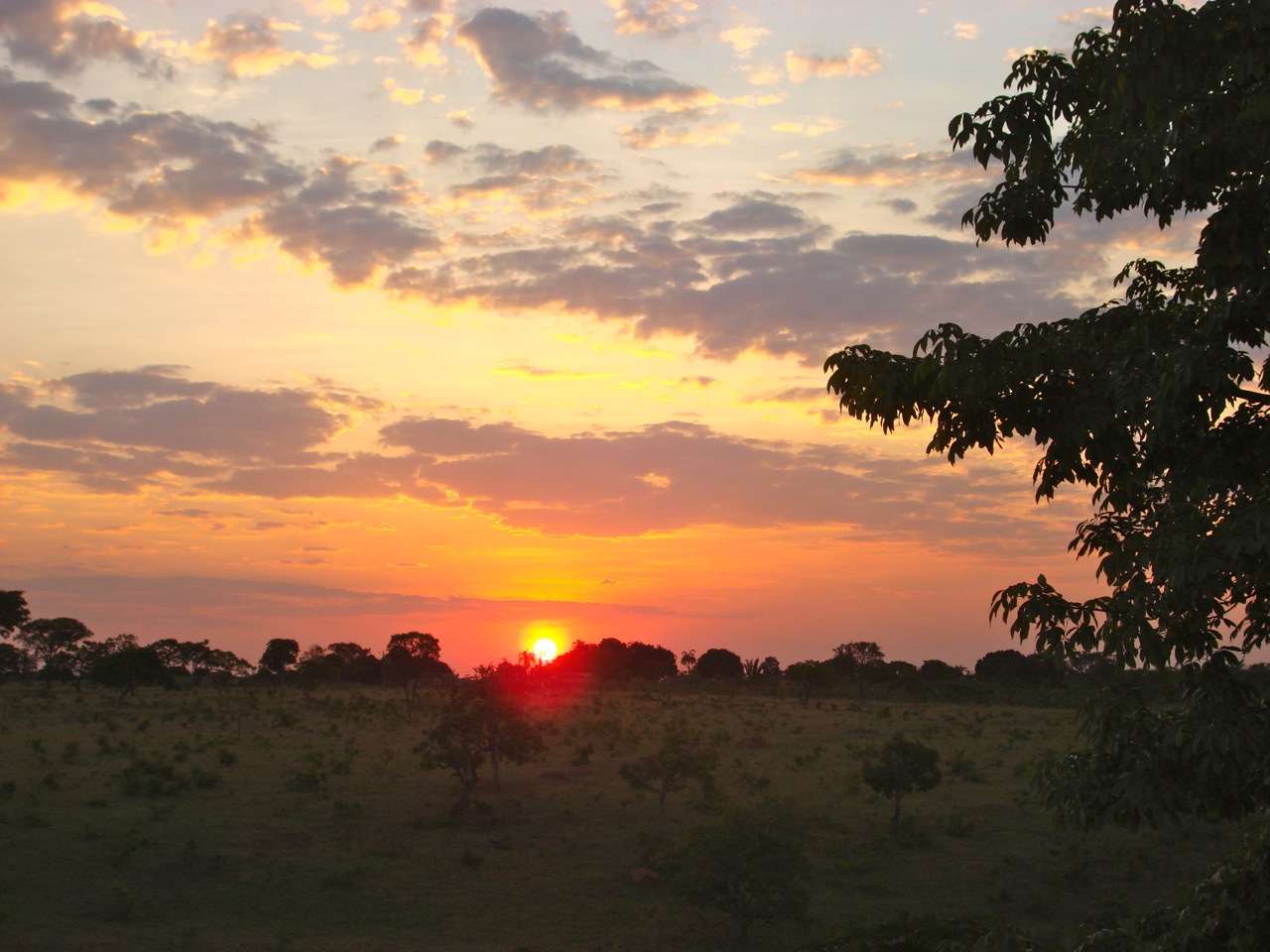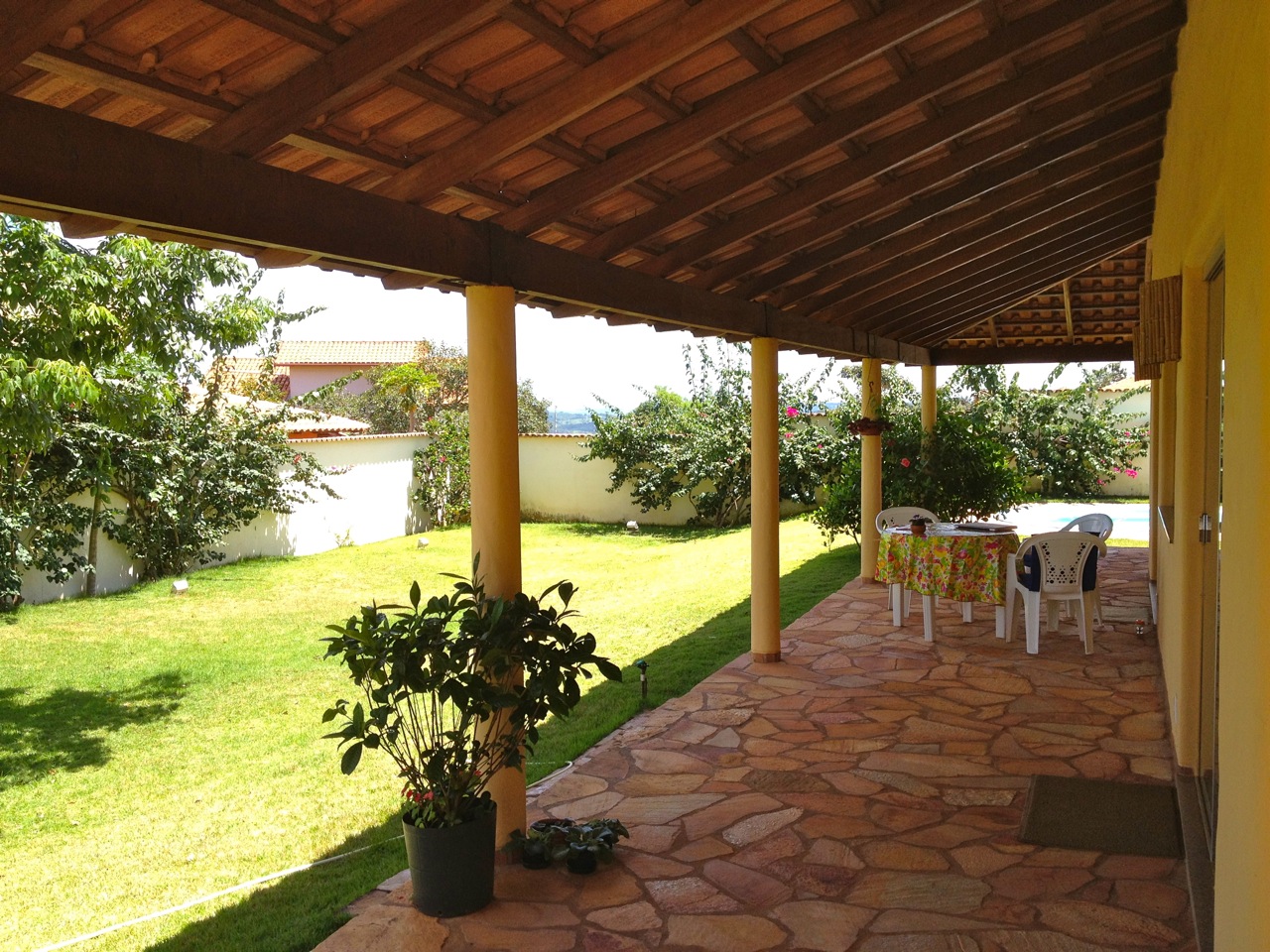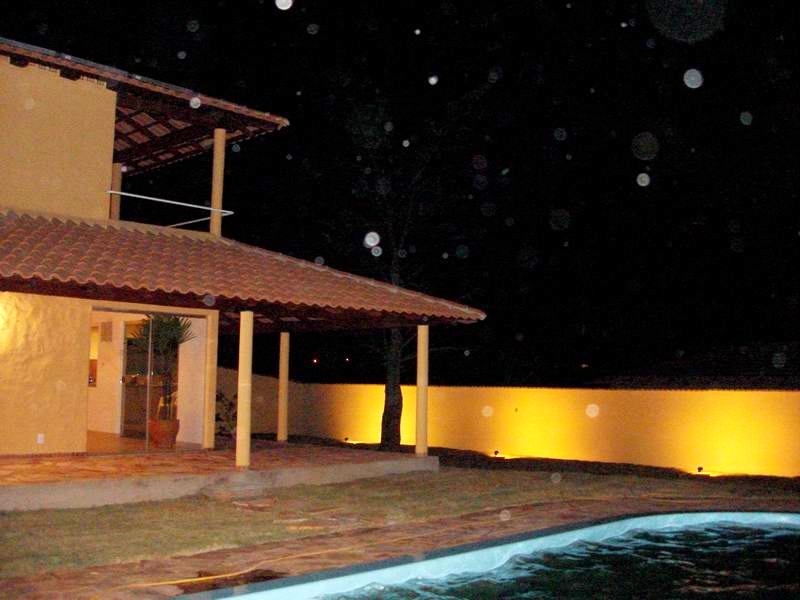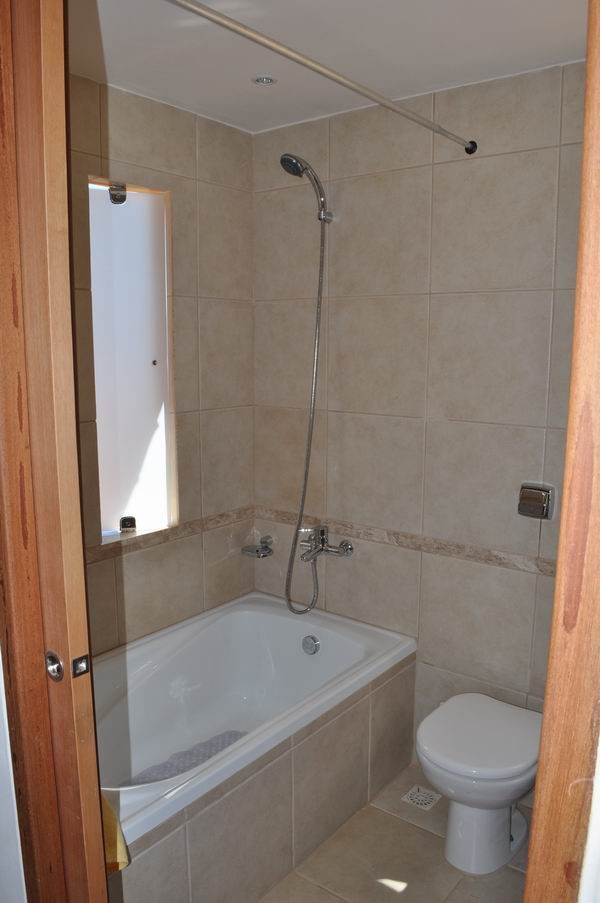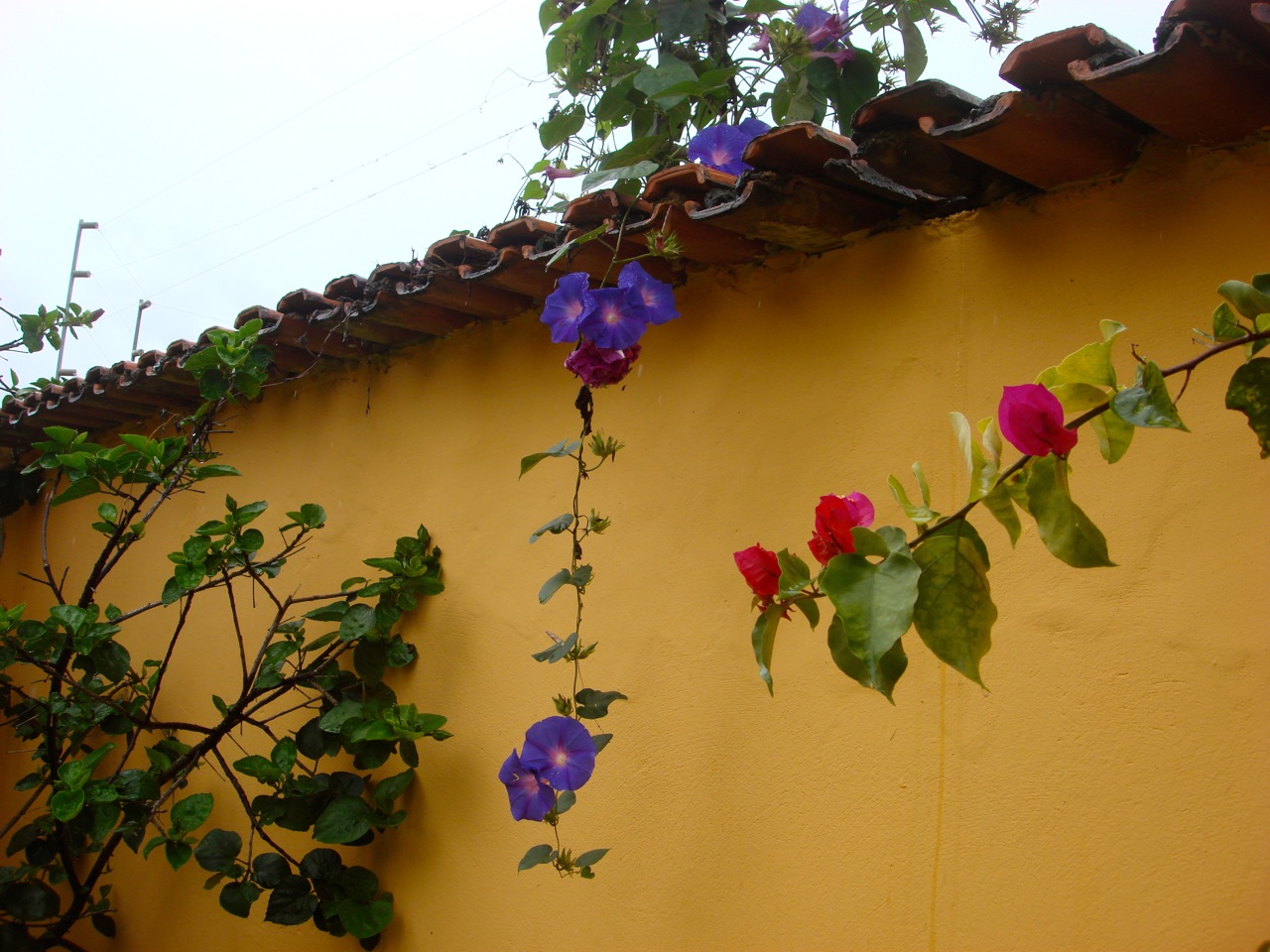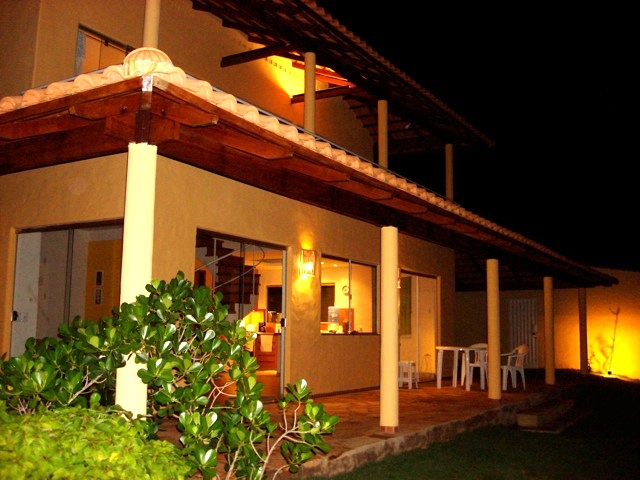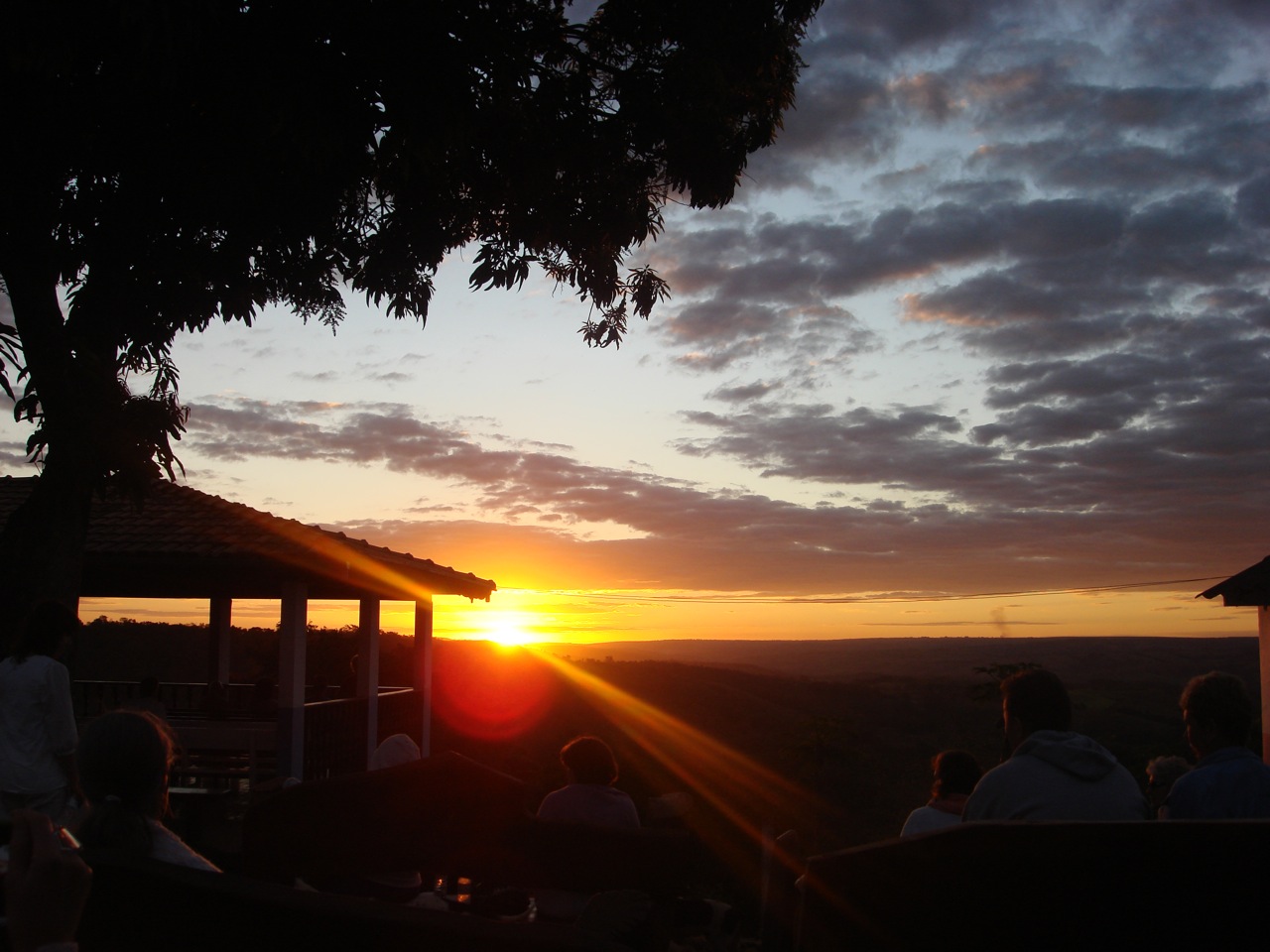 Our House of Light is located on a sloping grade at the edge of town, within a five-minute walk from the Casa de Dom Inacio, and allows panoramic vistas into the same general direction as from the meditation deck of the "Casa."
Air conditioning

2 Bedrooms, upstairs, with large covered view/meditation deck

2 bathrooms (upstairs with tub-shower, downstairs with large shower stall)

5 wide floor-to-ceiling sliding glass doors leading to stone terraces

Ceramic tile floors throughout entire house

Comfortable furniture

Well equipped kitchen (incl. fridge, gas range, toaster oven, blender, and much more)

Solar water heating - always plenty of hot water

Pristine water from an on-site, private well

Unlimited Free wireless Internet (10Mbps down 4 up)

30-ft x 13-ft (9m x 4 m) swimming pool with ozone primary sanitation

Wrap-around covered sandstone-paved terrace on ground level

Large beautifully landscaped garden

Entire property walled for privacy & security

1 King (equiv.) bed in MBR 2 T beds in second BR

Covered car port

professional local management
RENTAL RESTRICTIONS INCLUDE:
NO PARTYING AT ANY TIME

USE OF SWIMMING POOL ONLY BY RENTING GUESTS

NO MORE THAN 4 OCCUPANTS

NO CHILDREN age 8 and under

NO PETS

NO SMOKING (ok on outside verandas)
We will decline any rental request if adherence to our restrictions appears uncertain.
Casa de Luz
WE NOW PERMIT UP TO 4 PERSONS
(NO CHILDREN AGE 8 AND UNDER)
If you wish to experience the powerful healing environment of the "Casa de Dom Inacio" and prefer to stay in a modern, comfortable, air-conditioned, secluded, private home with a large, lush green garden and a sparkling ozone-sanitized swimming pool, Casa de Luz may be where you want to be.
Combine the comfort of a ten-year old, solidly built home with lots of quietude, privacy, superb views, tasteful furniture and amenities that you would normally find only in an exquisite American/ European villa, with your visit to the Casa de Dom Inacio at comparatively very reasonable pricing.
Much love and dedication went into the design of Casa de Luz by a renowned Brazilian/Italian architect: it maximizes openness to sunlight, the sights of the beautiful green hills and valleys, and the dark blue sky with its typical, incredible cloud formations -- watching a rainstorm come and go from one of the open yet sheltered view decks is an experience you will not forget.
At night, unusual choices of artistic lighting inside and out (20 lighting fixtures outside and 36 inside) add to your enjoyment.
Casa de Luz has several features that make it the just perfect place to stay while experiencing the divine healing powers in and around the Casa de Dom Inacio in Abadiania, and that are quite atypical for accommodations one can normally find in Abadiania:
close proximity -- just 5 minutes to walk -- to the Casa de Dom Inacio -- prime energetics

wonderful, soothing views, similar to those from the mediation deck of the Casa de Dom Inacio

tranquility, often the singing of birds is all you hear; no noise intrusion from cars or people

spacious private garden, 5000 sq.ft. lawn areas

utmost privacy -- very limited view intrusion is possible from outside the property confines

"California-style" indoor/outdoor living, with large undivided glass doors and windows
We do not permit more than 4 people. Renters must agree not to use premises, including the pool, for socializing with unregistered guests -- we will respectfully decline any rental request where our prospective guests hesitate to explicitly agree to this restriction.
We use a personalized reservation process. All details are handled via e-mail. Nonrefundable down payment via "PayPal" will hold reservation; payment of balance due 30 days prior to rental date.
For more information, restrictions, and final pricing information e-mail or inquire.
Casa de Luz is located in a quiet section of this small town, within 5 min walking distance from the Casa de Dom Inacio. It features a large lush green garden and an ozone-sanitized swimming pool, all in complete privacy. Casa De Luz is situated at the top of a westerly downhill slope and has panoramic north-westerly vistas. Casa de Luz is well suited for wheelchairs, except that there is no elevator to get to the upper/bedroom level; a paved sidewalk, suited for wheelchairs, leads from Casa de Luz to Main Street.